We are dedicated to deliver high quality services to our clients. We continue to upgrade ourselves with current affairs by
attending courses and seminars, to ensure that our knowledge is up-to-date.
We are members or obtained the qualification of the following professional bodies:


We have abundance knowledge and experiences of cross border transactions, mainly between Japan and other countries.
Our management has worked at Big4 in Tokyo and has provided tax advisory of cross-border transactions.
We are the only one who can provide advise on Japanese tax matter at an affordable price in Singapore.
Under the Japanese taxation system, the tax burden differs depending on investment structure. So it is important to adopt an
investment structure that maximizes the investor's after tax return.
Example: Investment properties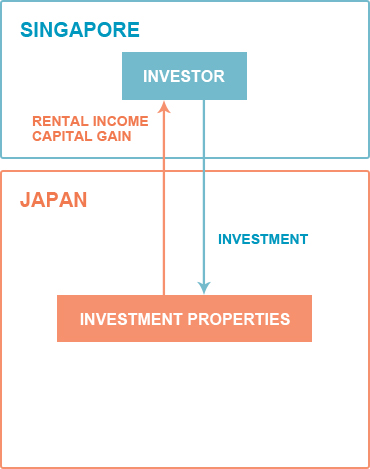 Under the Japanese Tax law, rental income and capital
gain are subject to corporate tax equal to 25.5% of
taxable income and local tax equal to 10% of taxable
income. So effective tax rate is 35-37%.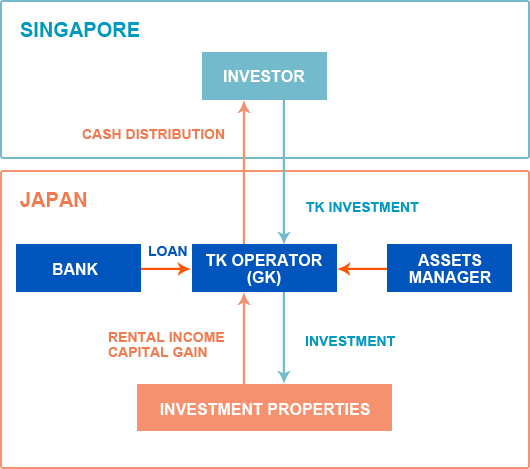 Under the Japanese Tax law, TK Operator is subject to full corporate tax but may
deduct TK profit distributions to TK investors. So TK Operator is viewed as a
pass-through entity which enables it to avoid corporate tax.
Cash distributions are subject to a 20.42% withholding tax.

When clients expands their business outside of Singapore, we support the incorporation and tax matters and introduce our
alliance partners.
Our alliance partners are from the following countries: